Friday, December 7, 2018 / by Anna Eckstein


Naples has made the list of "America's 100 Best Places to Retire" -- for the fifth time.

For the first year, Cape Coral has joined the list too.

They are among 18 Florida communities including Punta Gonda, to get a mention in the just released 2018 edition of the popular guidebook, "America's 100 Best Places to Retire."

The book is available at WhereToRetire.com and Amazon. According to a news release, the editors of Where to Retire magazine ranked 800 U.S. towns after 11 months of research and 670 interviews of retirees.




The final selection represents 36 states. The chosen communities vary in size, climate, amenities and lifestyle, and each falls into one of 10 categories that focus on defining feature, such as beaches, mountains, low costs, four seasons and appealing downtowns.

"It looks like y'all are doing many good things," said Annette Fuller, editor of Where to Retire magazine and the book.

Fuller said that Cape Coral's Southwest 47th Terrace amenities and it's proposed Village Square development helped vault the city into the listing, ranking it among the "Best Main Street Towns." The proximity to Sanibel and Pine Island also helped, she said.

She acknowledged Naples might typify the "Main Street Towns" designation a little better.

"it's clearly the Fifth Avenue area," Fuller said, tat put Naples in the Best Downtown category. "We've seen so many pictures of that. Every retiree who was interviewed talked about it."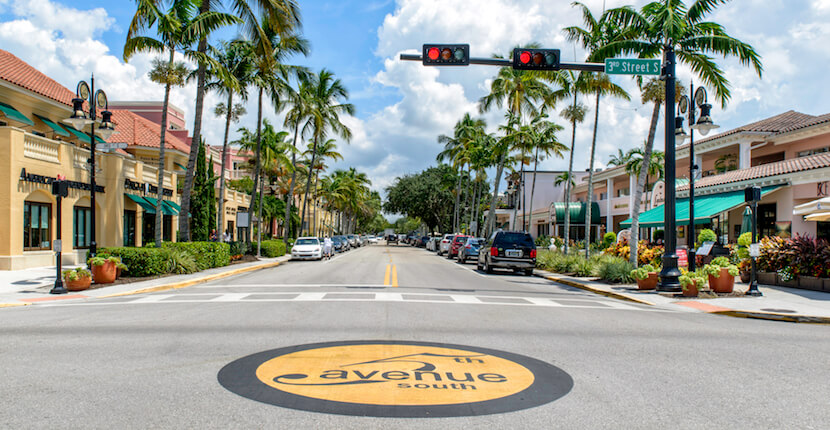 Fifth Avenue South is Naples' Main Street, Exuding small-town friendliness with historical landmarks and sophisticated boutiques, neighborhood shops and colorful buildings.

Cape Coral, Dade City, Naples, and St. Augustine, were chosen among the "Best Main Street Towns," along with Annapolis and Frederick in Maryland, Charleston and Greenville in South Carolina, Glenwood Springs, Colorado and Lexington, Kentucky.

"Naples was just absolutely almost a no-brainer," Fuller said.

Punta Gorda ranked among the "Best Small Towns."

Other Florida communities in the top 100 list for retirees were Amelia Island, Boynton Beach, Destin, Dunedin, Jacksonville, Leesburg, Melbourne, Northern Palm Beach County, Ocala, Orlando, Port St. Lucie, Sarasota and Winter Haven.

Credits: Henson, Stacey, Naples again included among "America's 100 Best Places to Retire" The News Press 2018 Web 8 Dec. 2018 http:www.naplesnews.com